Aberdeen Angus breeders
We began breeding pedigree Angus cattle in 1998, establishing our Gear families from the proven lines of Frances, Kind Princess and Miss Burgess.
Today, we maintain control over these genes by keeping a closed herd, only ever working with our own females. This also protects their health, and is one of the many reasons they carry Elite status.
Over the years, we've refined our cattle with the addition of Netherton bulls such as Archie, Frenchman and Big Ben. The result is a docile, easy-calving lineage ideally suited to beef and dairy herds, suckler farms, and the pedigree sector. Our cows and semen have been sold to farms all over the world, from South Africa to Eastern Europe.
We're proud to be recognised as experts in our field, with Mark serving on the council of the Aberdeen-Angus Cattle Society, as Chairman of the Youth Development Programme, and Director of UK Sires Services.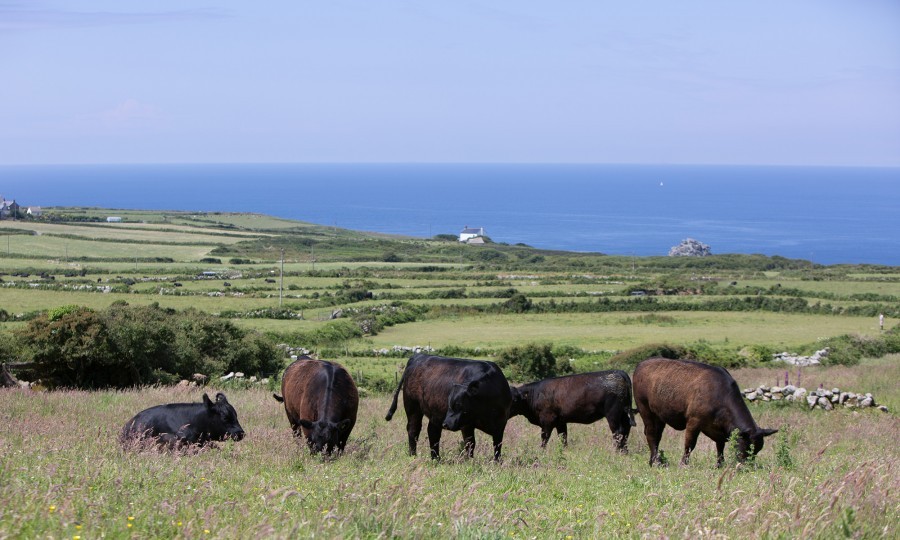 Our location
Gear Farm is set in 160 acres of Cornish countryside near Zennor and St Ives. The landscape is wild and rugged, consisting of peat soil over granite. Our hardy native Aberdeen Angus breeds are perfect for the conditions and thrive on outdoor living. Being out wintered on 60 acres of downs has made them fit, healthy and resourceful.
Our females calve on the hillside through choice and enjoy the time and space we give them. Though we monitor each one closely, we rarely need to intervene. The distinctive easy calving trait they share means they cope well and enjoy a natural way of life.